A Regional Platform for Trading Southeast Asian Equities: Viable Option or Lofty "Red Herring"?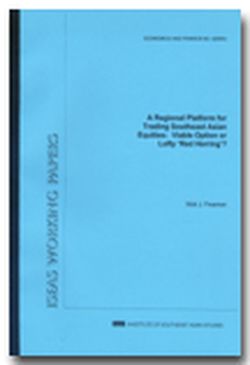 Date of publication:
September 2000
About the publication
With the exception of a relatively brief rally during 4Q98 and 1Q99, Southeast Asias five main equity markets have not performed particularly well since the onset of the financial crisis in mid-1997. This paper identifies some of the reasons attributable for this relatively poor performance, and discusses one proposed solution creating a region-wide platform for the trading of Southeast Asian equities. In particular, the paper assesses what such a regional platform would look like, its feasibility, and whether it would overcome the problems that currently face the Southeast Asian equity markets.


Contents
A Regional Platform for Trading Southeast Asian Equities: Viable Option or Lofty "Red Herring"?


[Whole Publication]