Capital Flows, Credit Transmission and the Currency Crisis in Southeast Asia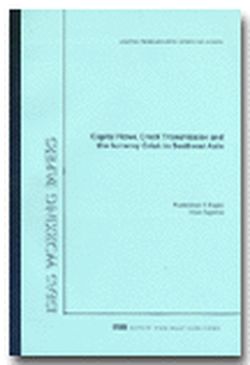 Date of publication:
2000
Publisher:
Institute of Southeast Asian Studies
About the publication
The capital outflow and accompanying bust in Southeast Asia in 1997 and 1998 was preceded by a prolonged boom period. This boom was fuelled primarily by large scale capital inflows all through the early 1990s, a significant proportion of which was intermediated through the domestic banking sector. Tthis paper explores the boom and bust cycle of capital inflows to and reversals from these economies.

Contents
Capital Flows, Credit Transmission and the Currency Crisis in Southeast Asia


[Whole Publication]