The Asian Financial Crisis and Its Implications for Vietnam's Financial System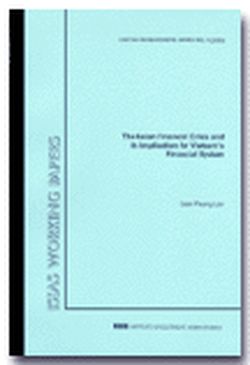 Date of publication:
2000
Publisher:
Institute of Southeast Asian Studies
About the publication
Many East Asian countries have begun the process of financial liberalization to attract capital for economic development. The unexpected onset of the recent Asian financial crisis made these countries reassess the state of their financial systems as well as the pace and the sequence of financial liberalization. Due to its geographical location and increasing economic interdependence, Vietnam could not avoid the impact of the regional crisis. This paper looks at what Vietnam can learn from the crisis itself and from the recovery of the crisis-hit countries.

Contents
The Asian Financial Crisis and Its Implications for Vietnam's Financial System


[Whole Publication]