Maritime-related Terrorism: Al-Qaeda, Hezbollah, What Next From the International Jihadist Network?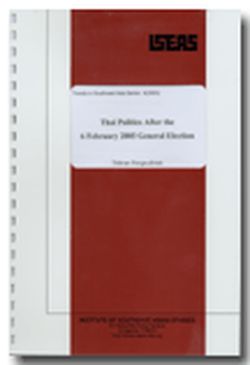 Date of publication:
2006
Publisher:
Institute of Southeast Asian Studies
About the publication
While terrorist attacks are predominantly land-based, this report shows that extremists have also sought to exploit vulnerabilities in shipping, ports and the container supply chain in Asia, the Middle East, Europe and North America. They have attacked the naval vessels that protect this vital sea trade. They are likely to continue doing so and may well strike with more powerful weapons.
This report grew out of a presentation on sea terror made by the author to an international maritime security symposium organized by The Johns Hopkins University Applied Physics Laboratory, Laurel, Maryland, from 12–14 September 2006.

Contents
Maritime-related Terrorism: Al-Qaeda, Hezbollah, What Next From the International Jihadist Network?


[Whole Publication]