The Communist Party of China and Political Parties in Southeast Asia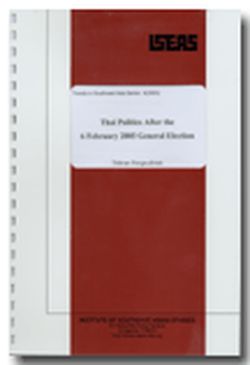 Date of publication:
2005
Publisher:
Institute of Southeast Asian Studies
About the publication
In early 1990s, the Communist Party of China (CPC) has made great efforts in developing ties with political parties in Southeast Asian countries. By 2005, it had official relations with 39 political parties in the region. The relations between CPC and political parties in Southeast Asia are likely to strengthen in future because firstly, political parties continue to play an important role and hence they would want to learn from each others party-building experiences to ensure their own political survival at home. Secondly, there is also rising recognition amongst all the parties that friendly party-to-party cooperation is an important basis for sound state-to-state relations.
This paper examines the development of and prospects for CPC's relations with the political parties in Southeast Asian countries.
This paper was written under the ASEAN-China Study Programme of ISEAS.
Contents
The Communist Party of China and Political Parties in Southeast Asia