The ISEAS Forum on Water Issues in Southeast Asia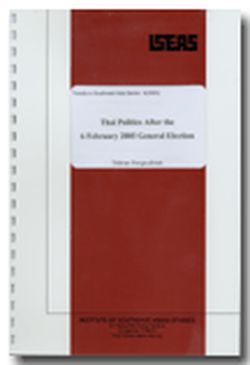 Date of publication:
2005
Publisher:
Institute of Southeast Asian Studies
About the publication
Water has been dubbed the oil of the 21st century because of its increasing global scarcity. Over the last 50 years, the worlds population has risen by more than two-and-a-half times to about 6.4 billion. The demand for fresh water over this time went up by four times. The UN predicts that, at this rate, up to 7 billion people in 60 countries may possibly face water scarcity by the year 2050.
This report is a summary of key points made during a two-day forum on water issues in Southeast Asia, held at the Institute of Southeast Asian Studies (ISEAS) from 16 to 17 August 2005.
Contents
The ISEAS Forum on Water Issues in Southeast Asia


[Whole Publication]