Southeast Asian Agriculture and Development Primer Series: Thailand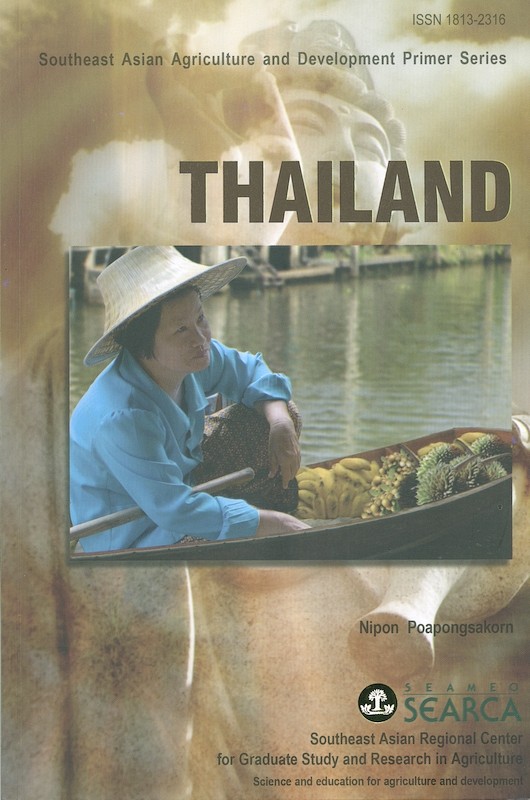 Date of publication:
2009
Publisher:
ISEAS / SEARCA
About the publication
The primer starts with the discussion on the state of Thai agriculture and the accompanying issues that beset the industry in recent decades, one of which is the ageing of Thai farmers. The countrywide socioeconomic impacts that ensued are likewise discussed. The primer also features Thailand's decisive shift to high-value agriculture as a response to long-term structural problem. It chronicles pragmatic measures made by the government in its efforts to gain momentum in reforming the agriculture industry through technology infusion and policy recommendations. It also narrates how Thailand maintains its status as a major net exporter of agricultural products and food. This primer series aims to promote awareness on the state of agriculture of the Southeast Asian countries. The consistency in format and presentation of the series enables easy comparability of agriculture situation across countries and the drawing of lessons from each others experiences. The cultural differences notwithstanding, there are many commonalities and similarities among the countries, especially in geographical characteristics, making agriculture a common priority and concern in the region.
Co-publication: ISEAS / SEARCA
Published by Southeast Asian Regional Center for Graduate Study and Research in Agriculture (SEARCA), Philippines. Available exclusively from ISEAS for worldwide distribution.