Culture and Fertility: The Case of Thailand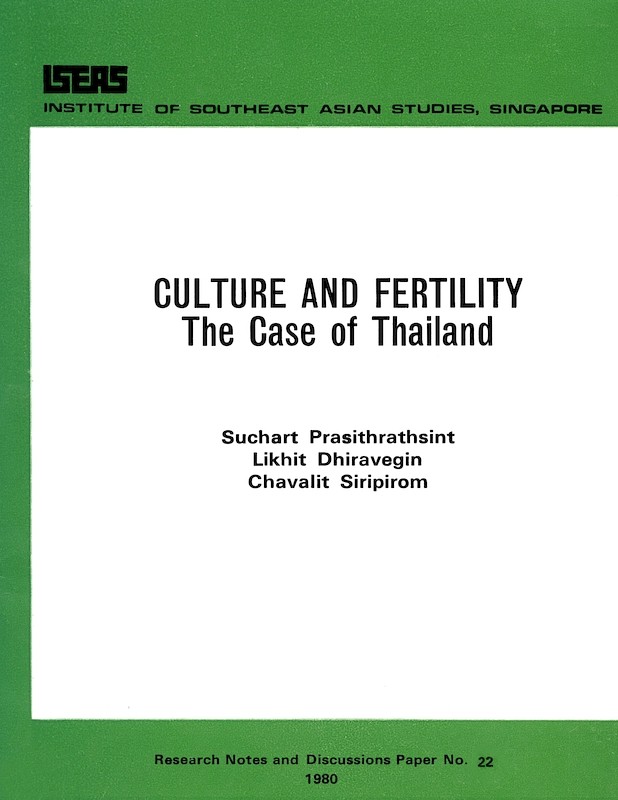 Date of publication:
1980
Publisher:
Institute of Southeast Asian Studies
About the publication
This paper, exploring the relationship between culture and fertility in Thailand, cites empirical evidence showing that each ethnic group's birth control practice is affected differently by different kinds of variables. For the Thais, birth control pactice is related to women's education and the number of live births. For the Chinese, place of residence, the level of household income and the number of children ever born are significantly related to the dependent variable. For the Moslems, none of these variables nor any of the other independent variables and covariates is significantly related to the practice of birth control. More research is needed in this area to find out what factors are most related to the adoption of birth control by the Muslims.
Co-publication: Institute of Southeast Asian Studies
Institute of Southeast Asian Studies
Contents
Culture and Fertility: The Case of Thailand
[Whole Publication, ISBN: 9789814377508]