Oil and Economic Development Issues in Brunei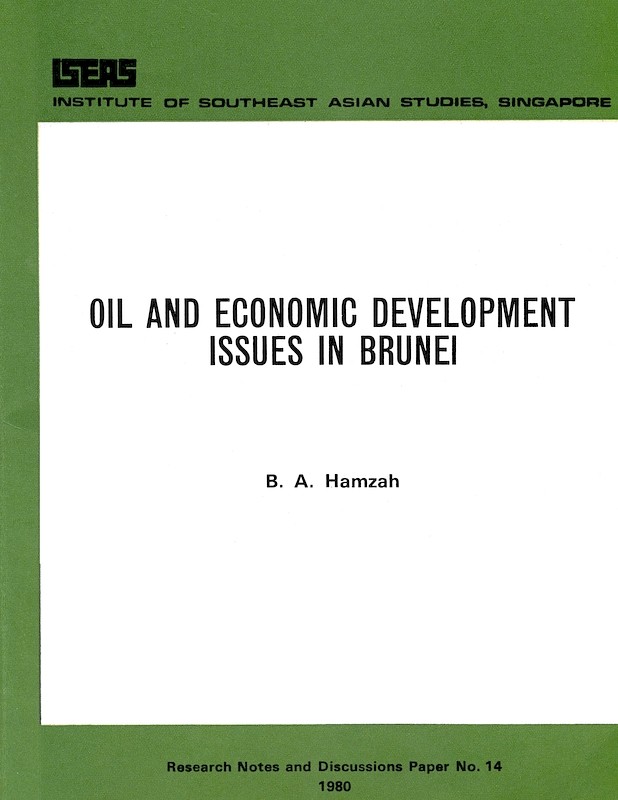 Date of publication:
1980
Publisher:
Institute of Southeast Asian Studies
About the publication
This paper seeks to explain the linkage between oil and development in Brunei. Oil is presently the biggest business in Brunei. As elsewhere, it is fraught with political overtones. The oil industry in Brunei is dominated by Brunei Shell. However, unlike the position of oil companies in other oil exporting countries, that of Brunei Shell is so dominant and privileged that it has created for itself a state within a sultanate. Indeed, it is fashionable to speak of 'Brunei Shell' and 'Brunei' as one entity. But as the nation prepares for independence, the anomalous state-company relationship is likely to wear thin. From the econometric perspective, there are hardly any forward or backard linkages arising from the activities of Brunei Shell. The real linkage, however, lies in the fact that Brunei finances all its projects from petro-dollars.
Co-publication: Institute of Southeast Asian Studies
Institute of Southeast Asian Studies
Contents
Oil and Economic Development Issues in Brunei
[Whole Publication, ISBN: 9789814377638]