BEYOND THE CRISIS Development Strategies in Asia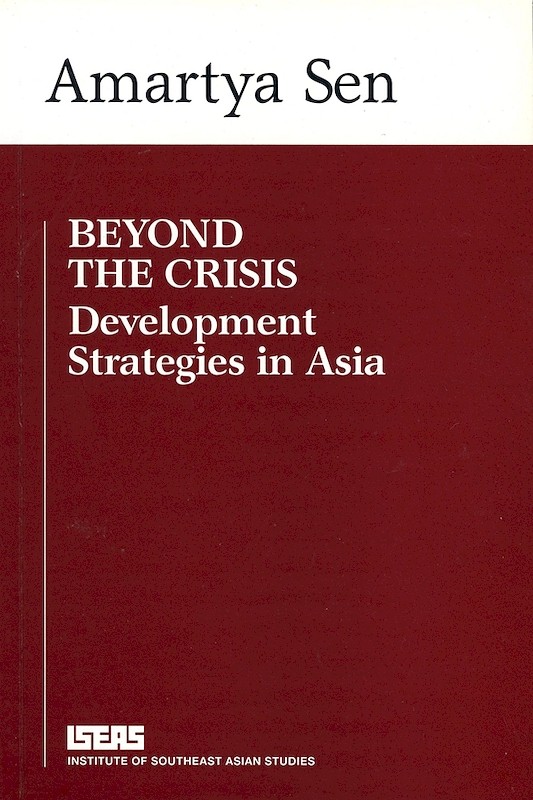 Date of publication:
1999
Publisher:
Institute of Southeast Asian Studies
About the publication
Amartya Sen looks at the Asian experience in a broad framework, dealing both with successes and failures. He sees development as a process of enhancement of human freedoms of various kinds, which are intrinsically important in themselves and which are mutually supportive of each other. They call for a multiplicity of working institutions, of which the market is an important part, but which needs extensive and many sided supplementation. This paper was first presented at ISEAS Second Asia & Pacific Lecture in 1999.
Co-publication: Institute of Southeast Asian Studies
Institute of Southeast Asian Studies
Contents
BEYOND THE CRISIS Development Strategies in Asia
[Whole Publication, ISBN: 9789814379311]