ASEAN & EU: Forging New Linkages and Strategic Alliances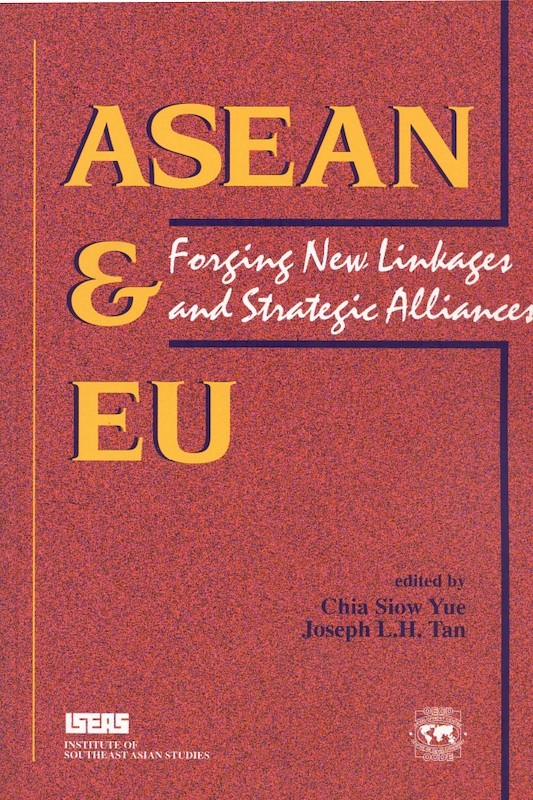 Date of publication:
1997
Publisher:
Institute of Southeast Asian Studies
About the publication
ASEAN & EU: Forging New Linkages and Strategic Alliances edited by Chia Siow Yue and Joseph L.H. Tan.In this volume the substantive coverage of diverse topics of macroeconomic and microeconomic issues concerning the interactions of ASEAN and the European Union will contribute to the continuing discussions and debates set off by ASEM's policy agenda: to forge a "New Comprehensive Asia-Europe Partnership for Greater Growth". What new linkages in trade and investment should and can be designed to stimulate growth and development? While co-operative mechanisms can be created, yet conflicts arising from international competition are unavoidable. How then can institutional obstacles and problems be overcome in a positive way? What new strategic alliances at the firm-level and country-level can be formulated to enhance economic welfare and distributional benefits for both ASEAN and the EU? These are some of the issues and questions examined in the various contributions by authors from ASEAN and the EU. The subjects of the papers include ASEAN and EU perspectives on Emerging Business Opportunities from European and ASEAN Integration; the Scope and Relevance of Strategic Alliances from the EU Perspective; Obstacles to Closer Trade and Investment Links; and What can ASEAN Learn from the Experience of European Integration?
Co-publication: Institute of Southeast Asian Studies
Institute of Southeast Asian Studies
Contents
ASEAN & EU: Forging New Linkages and Strategic Alliances
[Whole Publication, ISBN: 9789814377256]

2. ASEAN's Policies Towards the European Union, by Lim Chee Peng,

author

3. A Bond in Search of More Substance: Reflections on the EU's ASEAN Policy, by Jacques Pelkmans,

author

4. Macroeconomic Framework for Sustaining ASEAN's Outward-Oriented Growth, by Kiichiro Fukasaku,

author

5. Obstacles to Closer Trade & Investment Links: An EU Perspective, by Hans Ekdahl,

author

6. Obstacles to Closer Trade & Investment Links: An ASEAN Viewpoint, by Teofilo C. Daquila,

author

7. Emerging Business Opportunities from ASEAN & European Integration An ASEAN Perspective, by Sieh Lee Mei Ling,

author

8. Emerging Business Opportunities from European & ASEAN Integration: An EU Perspective, by Charles Oman,

author

10. What Can ASEAN Learn from the Experience of European Integration? An ASEAN Perspective, by Suthiphand Chirathivat,

author

11. What Can ASEAN Learn from the Experience of European Integration? An EU Perspective, by Rolf Langhammer,

author