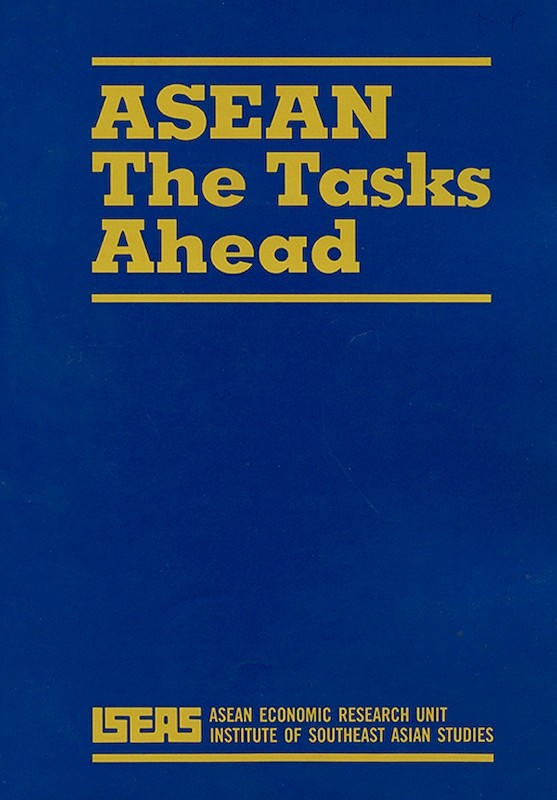 Date of publication:
1987
Publisher:
Institute of Southeast Asian Studies

PDF is available
About the publication
Progress in ASEAN economic cooperaion has been limited when compared to cooperation in the political arena. Accordingly, the ASEAN Economic Research Unit of the Institute of Southeast Asian Studies organized a colloquium with the objective of bringing the knowledge and experience of the regional and international scholarly community to bear on the opportunities and problems ahead for ASEAN, particularly with regard to trade and investment. This volume contains the proposal for ASEAN economic cooperation emanating from the meeting as well as the background paper discussed by the participants. Copies of the work were subsequently sent to all senior ASEAN officials including the High Level Steering Committee for the ASEAN Summit and the Group of 14.
Co-publication: Institute of Southeast Asian Studies
Institute of Southeast Asian Studies
Contents
ASEAN: The Tasks Ahead
[Whole Publication, ISBN: 9789814377096]