Technology and Skills in ASEAN: An Overview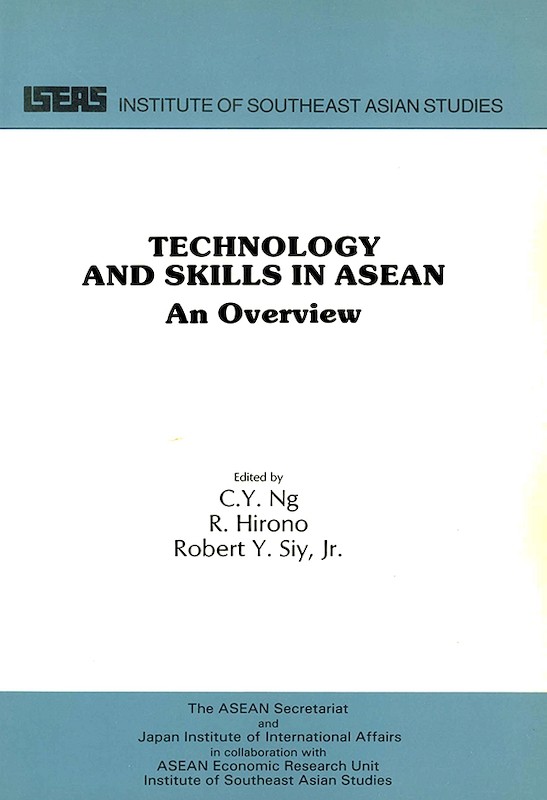 Date of publication:
1988
Publisher:
Institute of Southeast Asian Studies
About the publication
This work is the result of collaborative research between ASEAN and Japanese scholars. It consists of two parts. The first focuses on the experiences and technology development efforts in ASEAN by ASEAN researchers. The second focuses on Japanese researchers perceptions on ASEAN needs and performances in technology development; and Japans historical experience as a recipient of international technology transfer.
Co-publication: Institute of Southeast Asian Studies
Institute of Southeast Asian Studies
Contents
Technology and Skills in ASEAN: An Overview
[Whole Publication, ISBN: 9789814414265]

PART I: ASEAN OVERVIEW

1. Introduction & Industrialization in ASEAN

2. Technology Transfer, Adaptation and Diffusion in ASEAN: Problems and Issues

3. Science and Technology Policies in ASEAN

4. The Experience from Selected ASEAN Industries

5. Conclusions and Recommendations

PART II: JAPANESE OVERVIEW

1. Industrialization, Technology Transfer and Skills Enhancement in ASEAN: A Japanese View

2. Major Issues of Technology Transfer, Adaptation, Diffusion, Development, and Skills Enhancement

3. Technology Transfer and Development in ASEAN: Machinery and Electronic Industries

4. Regional and International Arrangements of Technology Transfer

5. Conclusions and Recommendations

JAPANESE EXPERIENCES IN TECHNOLOGY TRANSFER