The Labour Politics of App-Based Driving in Vietnam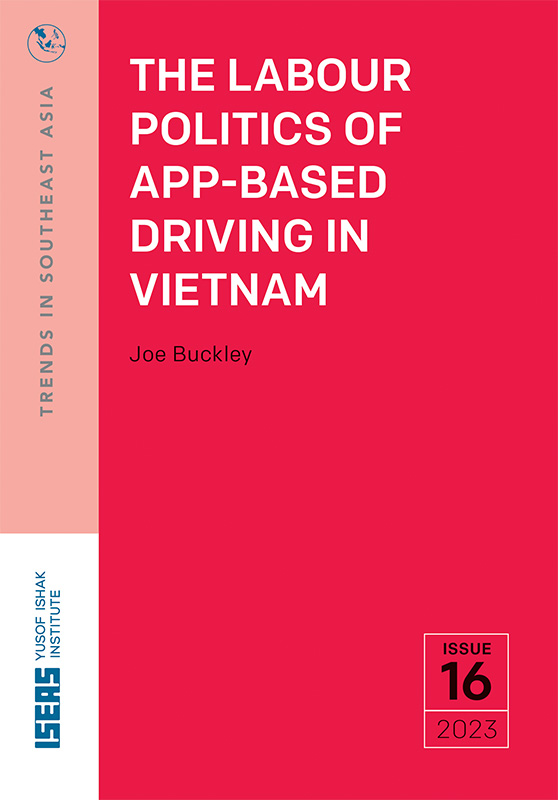 Date of publication:
2023
Publisher:
ISEAS – Yusof Ishak Institute

Ebook is available
About the publication
Over the past decade, app-based driving services like ride-hailing and delivery have become an integral part of business, employment and daily life in Vietnam. This growth, however, has been accompanied by tensions and conflicts between ride-hailing platforms and traditional taxi companies,
xe ôm
(motorbike taxi drivers), the authorities and the drivers working for these platforms.
Most drivers on these services are male and work long hours for low wages. Their working conditions are precarious because platforms classify them as partners rather than employees, denying them basic rights and benefits. Although platforms offer bonuses, organize events to celebrate drivers' contributions, and provide training courses, these do not address the fundamental exploitation in the employment relationship.
The Ministry of Labour, Invalids and Social Affairs (MOLISA) has not taken sufficient action to protect drivers or taken a stance on whether they should be classified as contractors or employees. The Vietnam General Confederation of Labour (VGCL) is working towards securing social protection for drivers and increasing their representation in labour associations. While some members of the VGCL have argued that app-based drivers are actually workers and should be afforded the same rights and benefits as all workers, this is as yet not the formal position of the confederation.
Drivers have taken to organizing strikes and protests to demand better treatment from the platforms. Their methods of activism are rooted in both traditional Vietnamese labour activism and global trends of platform protest.
The emergence of the gig economy in Vietnam is a challenge to sustainable development. Policymakers and practitioners are called upon to ensure that platform work contributes to improved livelihoods and decent lifestyles for all.
Contents
The Labour Politics of App-Based Driving in Vietnam
[Whole Publication, ISBN: 9789815104868], by Joe Buckley,

author