Legislation on Underwater Cultural Heritage in Southeast Asia: Evolution and Outcomes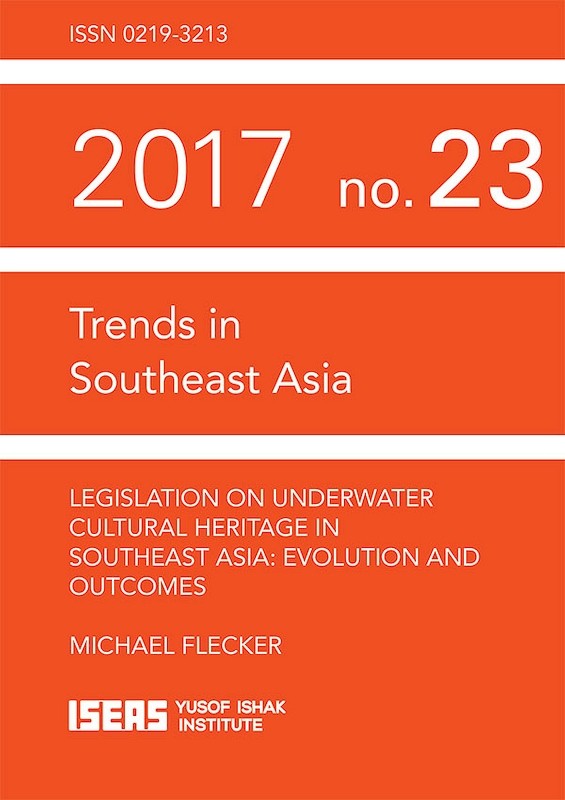 Date of publication:
2017
Publisher:
ISEAS – Yusof Ishak Institute
About the publication
This paper examines the evolution of underwater cultural heritage (UCH) legislation in Southeast Asia. Legislation in every country differs, with some reflecting great cultural awareness and some signalling neglect. It seems that some countries regard shipwrecks and their cargoes as resources rather than cultural heritage.
Thailand is the only country in Southeast Asia that sponsors its own maritime archaeological programme. Others rely on private funding, usually in exchange for a share of the recovered cargo. These public-private partnerships have in some cases created a culture of corruption, xenophobia, paranoia and greed.
Cambodia is the only Southeast Asian signatory to the UNESCO Convention on the Protection of UCH. Other countries follow the UNESCO code of practice, with the exception of key provisions, such as leaving wrecks in situ for future generations, and keeping collections intact. This is not necessarily a bad thing.
Indonesia's extreme course of inaction, a moratorium on the issuing of excavation licences, may have exacerbated looting. Fishermen who accidentally find a wreck no longer have a legal means of benefitting from their discovery. They cannot afford to leave valuable ceramics on the seabed for others to loot.
Singapore does not have legislation dealing specifically with UCH, although both terrestrial and underwater cultural heritage policy is currently under review. Singapore can afford institutional investigation and excavation, thereby avoiding the pitfalls of private partnerships. Singapore can afford enforcement. By cherry-picking the most effective UCH policies from like-minded governments and moulding them to fit Singapore's unique circumstance Singapore could go from non-starter to leader through a single act of parliament.
Contents
Legislation on Underwater Cultural Heritage in Southeast Asia: Evolution and Outcomes
[Whole Publication, ISBN: 9789814818063], by Michael Flecker,

author