Regional Outlook: Southeast Asia 2012-2013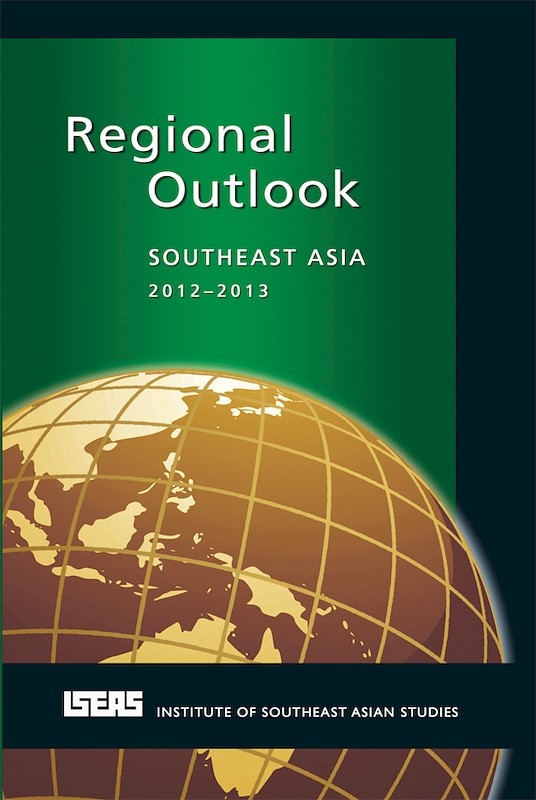 Date of publication:
2012
Publisher:
Institute of Southeast Asian Studies
About the publication
Launched in 1992, Regional Outlook is an annual publication of the Institute of Southeast Asian Studies, published every January. Designed for the busy executive, professional, diplomat, journalist, or interested observer, Regional Outlook aims to provide a succinct analysis of current political and economic trends shaping the region, and the outlook for the forthcoming two years. This forward-looking book contains focused political commentaries and economic forecasts on all ten countries in the Association of Southeast Asian Nations (ASEAN), as well as a select number of topical pieces of significance to the region.
Contents
Regional Outlook: Southeast Asia 2012-2013
[Whole Publication, ISBN: 9789814379816]

POLITICAL OUTLOOK

THEMATIC ESSAYS: Southeast Asia's Security and Political Outlook; Current Sino-ASEAN Relations in Review; China-Southeast Asia Relations: Purpose versus Disunity?; Crunch Time for Asia-Pacific Multilateralism; The United States and Southeast Asia: Electoral Distractions Ahead?; Civil Society Engagement in ASEAN, by Zhu Feng, Amitav Acharya, Alice D. Ba, Terence Chong, Dan Slater,

authors

POLITICAL OUTLOOK: The ASEAN-10, by Pushpa Thambipillai, Kheang Un, Bernhard Platzdasch, Vatthana Pholsena , Francis E Hutchinson, Tin Maung Maung Than, Maria Ortuoste, Hui Yew-Foong, Nicholas Farrelly, David Koh Wee Hock,

authors

ECONOMIC OUTLOOK

ECONOMIC OUTLOOK: The ASEAN-10, by Thanut Tritasavit, Jayant Menon, Reza Yamora Siregar, Phouphet Kyophilavong, Chia Wai Mun, Li Mengling, Thein Swe, Aladdin D Rillo, Sng Hui Ying, Pongphisoot Busbarat, Nick J Freeman,

authors