The Islamist Threat in Southeast Asia: A Reassessment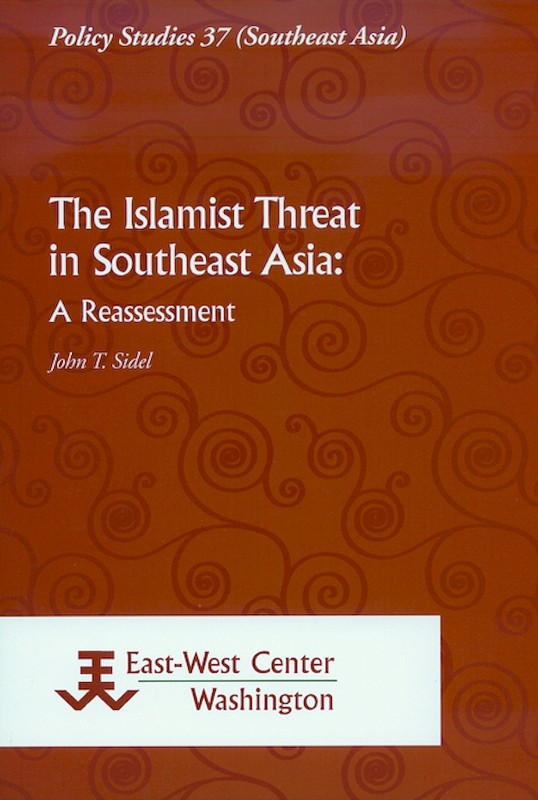 Date of publication:
2007
Publisher:
East-West Center

Ebook is available
Review
"Sidel, a professor at the London School of Economics, demolishes many of the shaky premises that have shored up the so-called 'second front' in the US-led war againist terror and helped create a dangerous divide between Muslims and non-Mulims in the region. Sidel seeks to paint a less alarming picture and put Islam in a more ojective social and political context. He mostly succeeds in defusing the Islamic time bomb. The core of Sidel's thesis is that the violent militancy of the past few years is a marginal anomaly rather than a symptom of growing strength of radical sentiment in society at large" (The Straits Times).
About the publication
In recent years, a steady stream of reportage and commentary has spotlighted a dangerous "Islamist threat" in Southeast Asia. This study, by contrast, offers a very different account. In descriptive terms, this study suggests that such an alarmist picture is highly overdrawn, and it traces instead a pattern of marked decline, demobilization, and disentanglement from state power in recent years for Islamist forces in Southeast Asia. This trend is evident both in the disappointments experienced in recent years by previously ascendant Islamist forces in Indonesia and Malaysia, and in the diminished position of Muslim power brokers in southern Thailand and the Philippines after more than a decade of cooperation with non-Muslim politicians in Manila and Bangkok. In explanatory terms, moreover, this study shows the significance of social and political context. A fuller appreciation of aggression by anti-Islamists and non-Muslims, and of the insecurity, weakness, and fractiousness of Islamist forces themselves, helps to explain the nature, extent, and limitations of Islamist violence, aggression, and assertiveness. This overarching alternative framework not only provides a very different explanation for the "Islamist threat" in Southeast Asia, but also suggests very different policy implications from those offered by specialists on terrorism working on the region.

Co-publication: East-West Center
Policy Studies series publication on Southeast Asia, co-published by the East-West Center and ISEAS. Available exclusively from ISEAS for distribution in Asia.
Contents
The Islamist Threat in Southeast Asia: A Reassessment
[Whole Publication, ISBN: 9789812304902]