Constructing Papuan Nationalism: History, Ethnicity, and Adaptation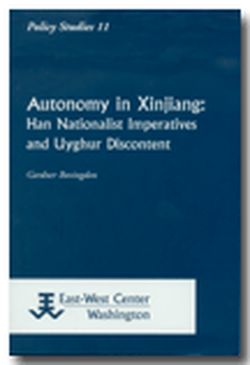 Date of publication:
2005
Publisher:
East-West Center
About the publication
This study examines the development of Papuan nationalism from the Pacific War through the movement's revival after the fall of President Suharto in 1998. The author argues that the first step in understanding Papuan nationalism is understanding Papuan history and historical consciousness. The history that so preoccupies Papuan nationalists is the history of the decolonization of the Netherlands Indies, the struggle between Indonesia and the Netherlands over the sovereignty of Papua, and Papua's subsequent integration into Indonesia. This study also explores the nationalists' argument about history and the sources of their sense of common ethnicity, and the possibility that the Special Autonomy Law of 2001, if implemented fully, might provide a framework in which Papuan national aspirations might be realized.

Published by East-West Center Washington. Available exclusively from ISEAS for distribution in Asia.



Co-publication: East-West Center
Policy Studies series publication on Southeast Asia, co-published by the East-West Center and ISEAS. Available exclusively from ISEAS for distribution in Asia.